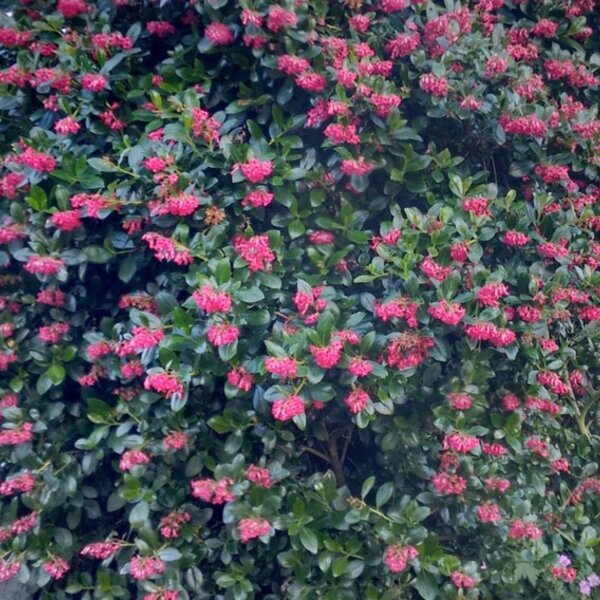 Escallonia 'Red Elf' is een donkerrode bloeiende struik met een brede vorm. Vraagt een zonnige doch beschutte plek tegen koude wind en een goed doorlaatbare grond. De struik kan wel na een strenge winter bovengronds bevriezen maar zal snel weer uitlopen. Snoei kan na de bloei om de plant compact te houden.
Flowering time
Juni, Juli, Oktober
Light requirement
Halfschaduw, Zon
PLanting distance
3 / lm, 5 / m2
Soil type
Alle grondsoorten, Humeus, Kalkarm, Kalkrijk, Zand
3,0L 60+

786 in stock

Log in to see your price and add this plant to your shopping cart.