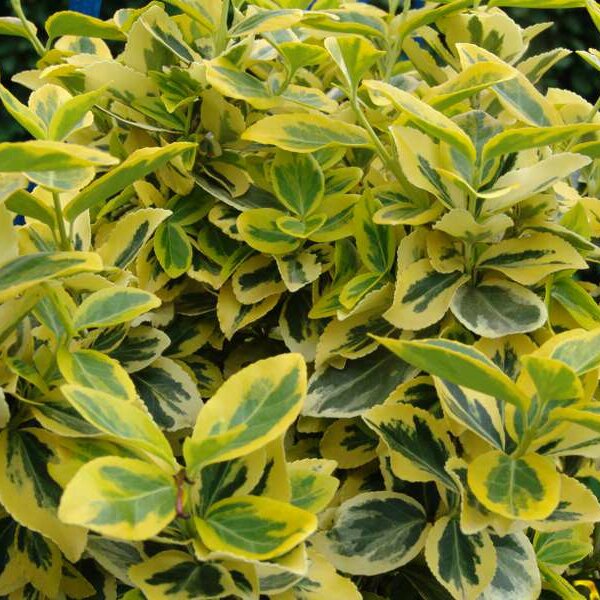 Euonymus fortunei 'Emerald & Gold' deze cultivar is een laagblijvende, bladhoudende kardinaalshoed met een compacte, bossige vorm. De bladeren zijn bontkleurig, groen met een goudgele rand. De plant bloeit in juli en augustus met onopvallende witte tot groenwitte bloempjes. In het herfst verschijnen bolvormige witte vruchtdozen met oranje zaadrok. Euonymus fortunei 'Emerald & Gold' is goed winterhard, doet het goed in iedere grondsoort en groeit zowel in volle zon als halfschaduw of zelfs schaduw.
Flowering time
Mei - juni, Apr - juni, Mei, Juni
Flower color
Geelgroen, Geel, Groen
Light requirement
Zon - halfschaduw, Halfschaduw, Zon
Height
0.20 - 0.50 m, 0.20 m, 0.50 m
Soil type
Alle grondsoorten
2,0L 20+

614 in stock

Log in to see your price and add this plant to your shopping cart.