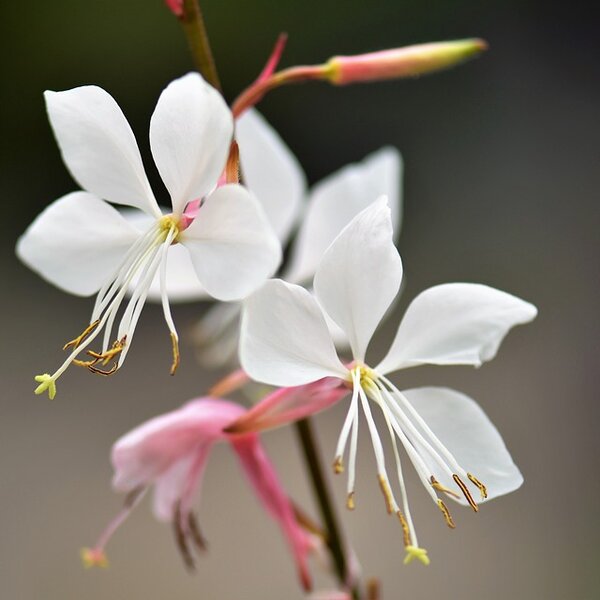 Gaura lindheimeri is een kortlevende vaste plant met een bossige opgaande groei. Deze prachtkaars heeft attractieve smalle lancetvormige, donkergroene bladeren en bloeit van juli tot eind oktober met witte vlinderachtige bloemen waarvan de bloemblaadjes attractief rozerwit getint zijn. Gaura lindheimeri doet het goed in iedere goed doorlaatbare grond die in de winter niet te nat is. Leent zich goed voor een zonnige border, wilde tuin of in combinatie met grassen.
Flowering time
Juli - sept, Juli, Augustus, September
Flower color
Wit, Lichtroze
Soil type
Min of meer voedselrijk
2,0L

1,900 in stock

Log in to see your price and add this plant to your shopping cart.