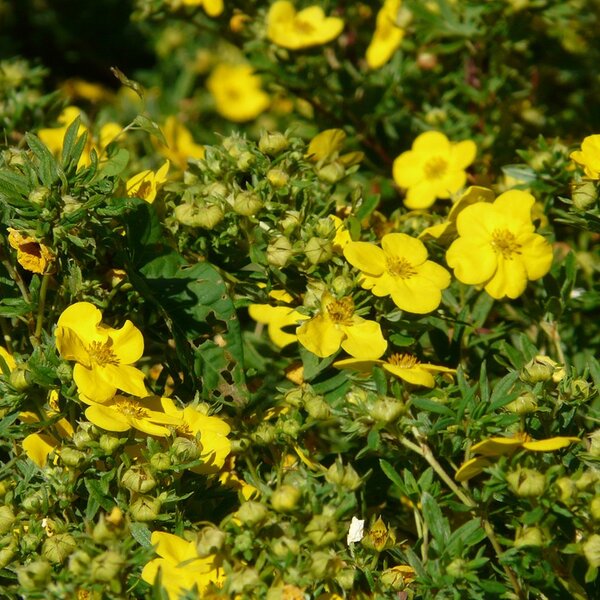 Potentilla fruticosa "goldfinger ", struikganzerik genoemd is een kleine bladverliezende heester met een dichte, opgaande vorm en smalle grijsgroene blaadjes. Hij bloeit bijzonder rijkelijk van juni tot eind september met heldergele boterbloemachtige bloemen van ca 4cm breed. Deze struikganzerik houdt van een standplaats in volle zon of gedeeltelijke schaduw en doet het goed in vrijwel iedere grondsoort.
Flowering time
Juni - okt, Juni, Juli, Augustus, September, Oktober
Flower color
Goudgeel, Geel
Light requirement
Zon - halfschaduw, Halfschaduw, Zon
Height
1 - 1.5 m, 1 m, 1.5 m
Soil type
Alle grondsoorten, Goed doorlatend
Application
In groepen aanplanten
1,3L

1,938 in stock

Log in to see your price and add this plant to your shopping cart.