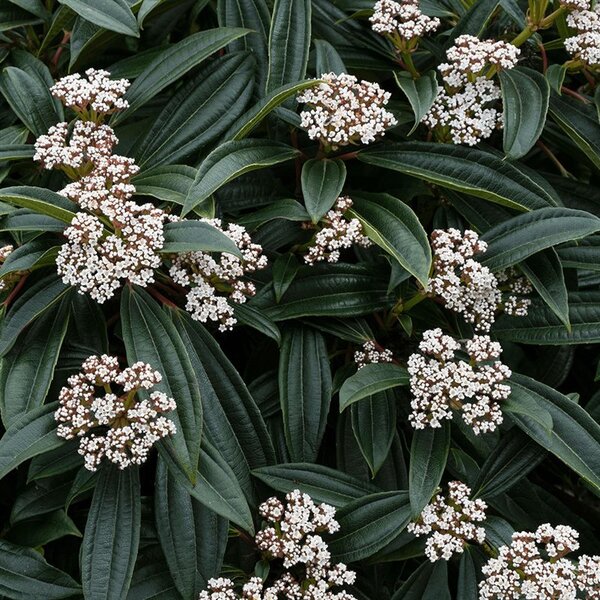 Viburnum davidii, in het nederlands sneeuwbal genoemd, is een kleine wintergroene heester met een rond opgaande vorm. Deze laagblijvende sneeuwbal bloeit in juni en juli met fijn geurende witte bloempjes in platte bloemtuilen. De bladeren zijn elliptisch en leerachtig, met drie uitgesproken hoofdnerven, de bladkleur is donkergroen in ieder seizoen. Viburnum houdt van een standplaats in volle zon of halfschaduw.
Flowering time
Juni, Mei - juni, Mei
Flower color
Wit, Wit met roze zweem, Roze
Light requirement
Halfschaduw - schaduw, Schaduw, Halfschaduw
PLanting distance
3 / lm, 5 / m2
Soil type
Alle grondsoorten, Humeus, Lemig , Goed doorlatend, Zuur - alkalisch, Voedzaam
Application
In groepen aanplanten
3,0L 20+

693 in stock

Log in to see your price and add this plant to your shopping cart.