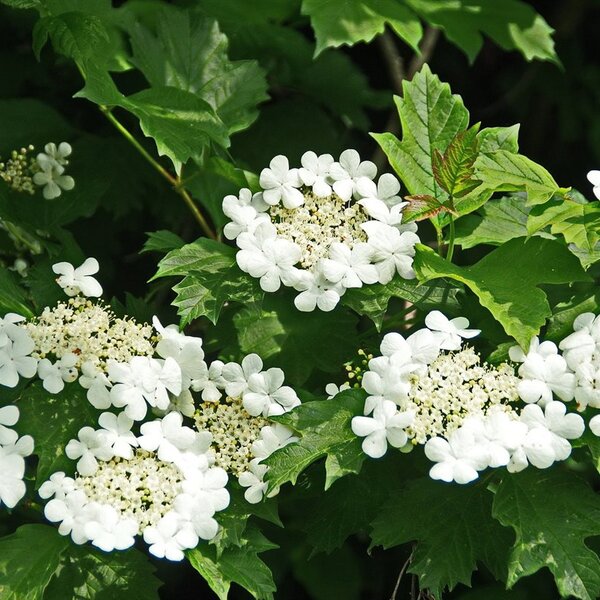 Viburnum opulus, in het nederlands gelderse roos, is een grote bladverliezende heester met een dichte, breeduitgroeiende, ronde vorm. Vanaf eind mei tot begin juni bloeit hij met kleine witte bloempjes in vlakke bloemtuilen. De bladere zijn donkergroen van kleur in lente en zomer en oranjegeel tot paarsrood in de herfst. Vanaf juli verschijnen ook rode vlezige besjes die tot diep in de winter blijven hangen. Viburnum houdt van een standplaats in volle zon of halfschaduw en behoeft weinig snoei.
Flowering time
Juni, Mei - juni, Mei
Flower color
Crèmekleurig, Crème
Light requirement
Zon - halfschaduw, Halfschaduw, Zon
PLanting distance
4 / m2, 2 / lm
Soil type
Alle grondsoorten, Voedzaam
Application
In groepen aanplanten
3,0L 60+

261 in stock

Log in to see your price and add this plant to your shopping cart.