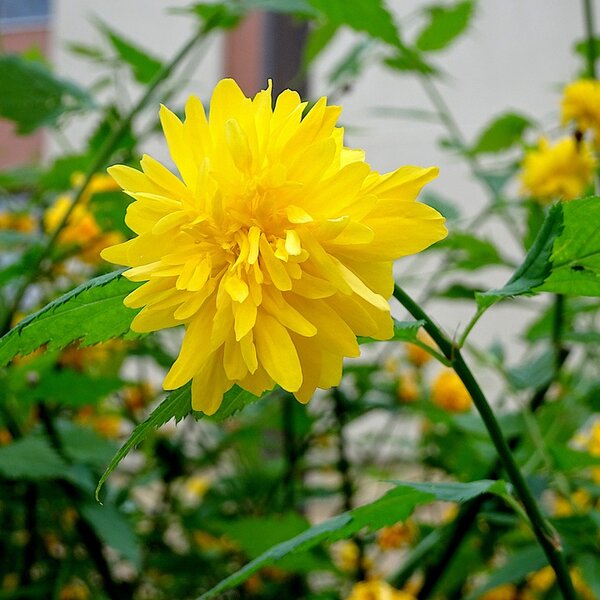 De ranonkelstruik is een echte bloeikampioen die zelfs de meest schaduwrijke plek doet oplichten. De groene bladeren zijn klein, spits ovaal, getand, en met heel duidelijke nerven staan ze aan groene takken. De herfstverkleuring is geel tot rood. In de herfst verliest de struik z'n blad, maar de twijgen blijven geelgroen. In maart verschijnt de bloei en die gaat in bescheiden vorm door tot een stuk in de zomer. De dubbele bloemen zijn goudgeel en bezetten massaal de overhangende takken voor het blad verschijnt.
Flowering time
April, Juni, Apr - juni, Mei
Light requirement
Schaduw, Zon - schaduw, Zon
Height
1.5 - 2 m, 1.5 m, 2 m
PLanting distance
3 / lm, 5 / m2
Soil type
Alle grondsoorten, Goed doorlatend, Losse grond
Application
In groepen aanplanten
3,0L 50+

1,276 in stock

Log in to see your price and add this plant to your shopping cart.