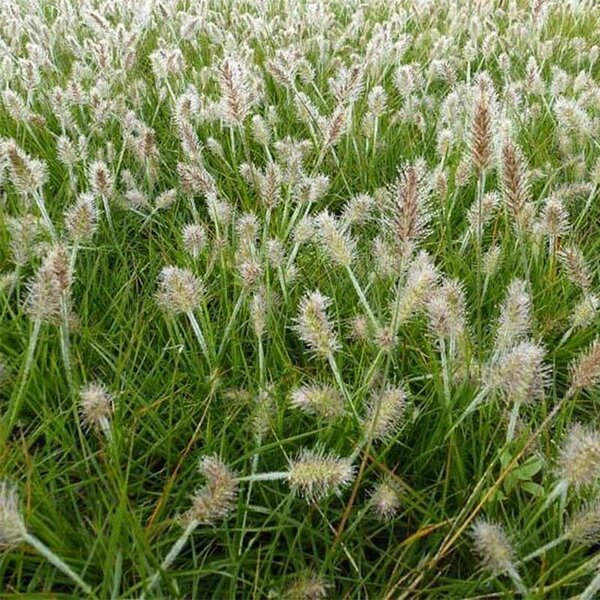 Pennisetum alopecuroides "Little Bunny", in het nederlands lampenpoetsersgras genaamd, is een kleine bladverliezende grassoort met een ronde, compacte, polvormende habitus. De bladeren zijn smal lineair, middengroen, boogvormig en overhangend, in de herfst krijgen ze een goudbruine kleur. Pennisetum alopecuroides "Little Bunny" bloeit van juli tot september met groenige, roomwitte bloemaren die in de herfst grijsbruin kleuren. Dit mini lampenpoetsersgras houdt van een standplaats in volle zon of halfschaduw.
Flowering time
Augustus, September, Oktober
Flower color
Roodbruin, Bronskleurig
Light requirement
Halfschaduw, Zon
Soil type
Alle grondsoorten
Application
Vakbeplanting
2,0L

1,335 in stock

Log in to see your price and add this plant to your shopping cart.