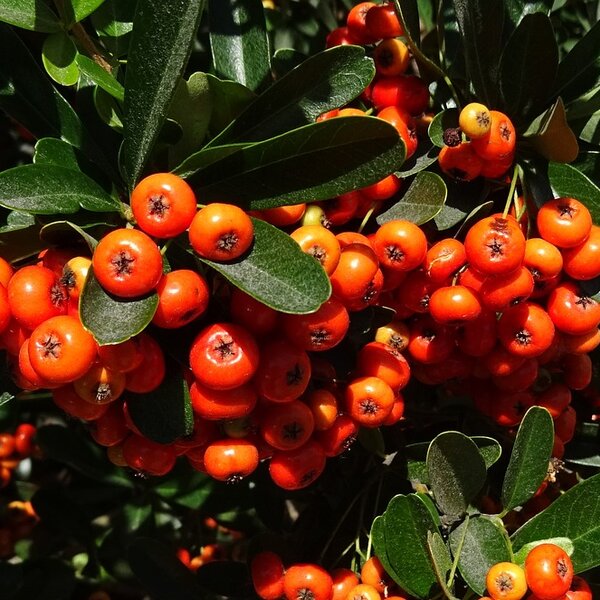 Pyracantha 'Orange Glow' , in het nederlandsvuurdoorn genoemd is een bladhoudende middelgrote struik met een breed opgaande, bossige vorm. Het is een stevig gedoornde heester met glanzende middengroene bladeren. Van mei tot juni bloeit hij rijkelijk met kleine witte in trossenstaande bloempjes, later in de herfst gevolgd door oranjerodebessen. Pyracantha wordt vaak gebruikt als ondoordringbare haag of leivorm tegen muur. De plant is goed winterhard, zeewind en luchtverontreiniging resistent, eens gevestigd ook droogte tolerant en vraagt weinig onderhoud.
Flowering time
Juni, Mei - juni, Mei
Light requirement
Zon - halfschaduw, Halfschaduw, Zon
Soil type
Alle grondsoorten, Zwak zuur - alkalisch, Voedzaam
2,0L 100+

2,405 in stock

Log in to see your price and add this plant to your shopping cart.