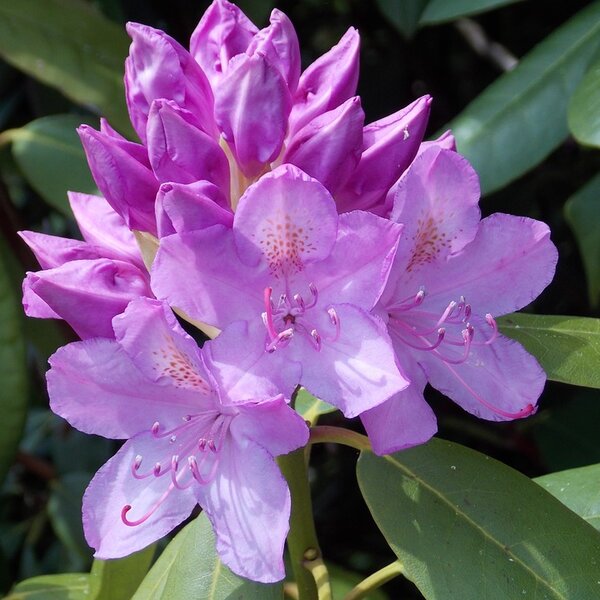 Rhododendron 'catawbiense grandiflorum ' is een middelgrote, groenblijvende , rhodo met een krachtige, ronde, opgaande vorm . Deze rhodo bloeit voornamelijk vanaf mei tot en met juni , met klokvormige, lavendelkleurige, lila bloemen met lichte geelrode vlekken in de keel, gegroepeerd in bijna ronde trossen. Deze rhododendron houdt van een standplaats in gefilterd zonlicht of halfschaduw, beschut tegen gure winden en met een beschaduwde wortelzone.
Flowering time
Juni, Mei - juni, Mei
Flower color
Lilaroze, Lila
Light requirement
Zon - halfschaduw, Halfschaduw, Zon
Soil type
Humeus, Veen, Zuur
Application
In groepen aanplanten
7,5L

340 in stock

Log in to see your price and add this plant to your shopping cart.