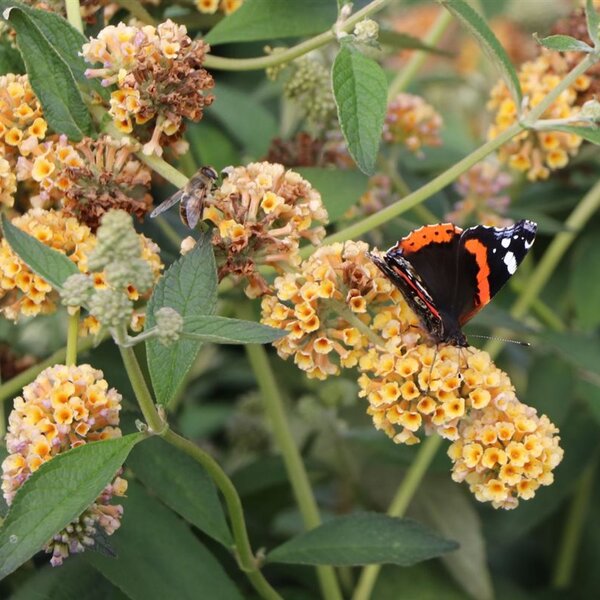 Buddleja weyeriana 'Sungold', butterfly bush, wide-growing form, slightly pendulous branches, flowers in annual buds with small yellow flowers in clusters that are arranged along the entire length of the branches. The maximum height and width is between 2 and 2.5 metres. This buddleja likes dry, not too rich soil. All types of soil can be tolerated, from acidic to calcareous. It should be pruned immediately after flowering and not in the spring like the davidii species.

Flowering time
Aug - sept, Augustus, September
Height
2 - 2.5 m, 2 m, 2.5 m
Soil type
Alle grondsoorten, Kalkrijk
2,0L 20+

5 in stock

Log in to see your price and add this plant to your shopping cart.