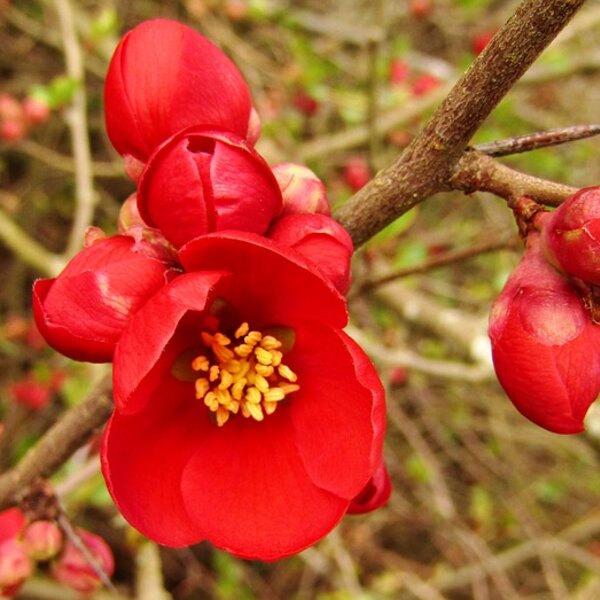 Chaenomeles superba 'Nicoline' , deze japanse sierkwee is een middelgrote heester met een open en gespreide groeivorm, opvallende zijn de vermiljoenrode bloemen op stevig gedoornde naakte takken. De bessen zijn eetbaar en bruikbaar voor gerechten of confituur.Snoeien na de bloei.
Flowering time
Apr - mei, April, Mei
Light requirement
Zon - halfschaduw, Halfschaduw, Zon
PLanting distance
3 / lm, 5 / m2
3,0L 30+

109 in stock

Log in to see your price and add this plant to your shopping cart.