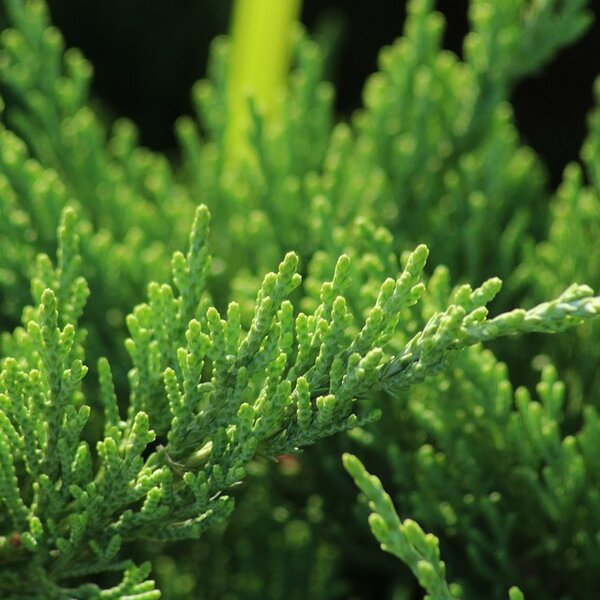 Cupressocyparis leylandii 2001 , in het nederlands leylandcipres genaamd, is een ontstaan uit een natuurlijke intergenerische kruising van de montereycipres met de nootkacipres in 1888. Het is een middelgrote en snelgroeiende wintergroene conifeer met een opgaande zuilvormige habitus en blauwgroene tot blauwgrijze schubvormige bladeren. Als hij bloeit en dit gebeurt zelden dan is het met onopvallende roodbruine mannelijke bloemen en geelgroene vrouwelijke bloemkegels, later gevolgd door kleine, ronde, donkerbruin gekleurde kegeltjes. Cypressocyparis leylandii 2001 houdt van een standplaats in de volle zon of halfschaduw en verlangt een goed doorlaatbare bodem. Hij is redelijk winterhard, droogtetolerant, verdraagt zeewind verdichting, luchtvervuiling en strooizout. Als haagplant zal hij diverse malen per jaar getrimd dienen te worden.
Light requirement
Halfschaduw, Zon
Soil type
Alle grondsoorten, Kalkarm, Kalkrijk, Neutraal
3,0L 80+

57 in stock

Log in to see your price and add this plant to your shopping cart.